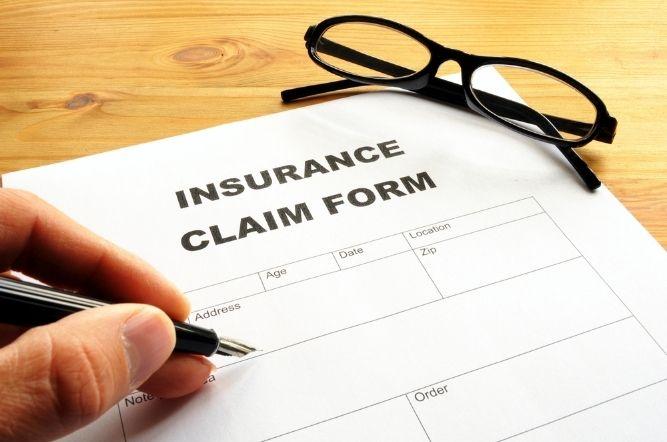 The storms in Winnipeg can be awe-inspiring – fortunately, they don't often cause serious damage to buildings. We're not in hurricane territory, after all.
Nonetheless, damage can happen – be it the result of hail, fallen trees, or something else. 
Before we get into the steps you should take to file a claim, it's important to remember that in cases of emergency, the most important thing to do is leave the hazardous area and call 911. Contacting your insurer can wait until after everyone is safe.
#1 Contact your insurer right away
Once everyone is safe, contact your insurer. They may have a number of questions, including:
What caused the damage?

What areas of your home or items are damaged?

Are there any hazards present that could cause more damage?
You'll want to let the insurer know about any special needs your family may have – older family members, medical issues, and the like. Your insurer may offer emergency services in order to remove hazards from your home, like water removal services.
If your house isn't habitable, your insurer may give you money toward additional living expenses. You should ask your insurer when they expect the insurance adjuster to visit your property.
#2 Document everything
We don't just mean "write everything down" – damage is visible, so you should take pictures. As many pictures as possible, from a number of different angles. That way, when the claims adjuster comes to evaluate the damage, you have proof of what your property looked like when the damage occurred.
This is especially useful because, in many scenarios, municipalities will require you to get rid of hazardous debris before the insurance adjuster can arrive. Alert your insurer that you need to move the debris – and take a picture – before moving it. Make photocopies of any legal notices you receive.
#3 Review your insurance policy
If you want to get a better idea of how your policy will pay out for your claim before the claim is processed, you should review your insurance policy. In some cases, damage will be minor enough that making a claim won't be worth it. Your deductible may be too high, and even if you get a small payout, the money you receive may not be worth the cost of claiming on your policy, because it can increase your premiums.
#4 Get professional estimates
You're going to need a contractor to fix the damage on your property at some point, so after you contact your insurance company, you should start looking for estimates.
It's incredibly important to vet your contractors. You should examine the work they've done in the past, talk to their references and the people who left testimonials, check the Better Business Bureau, look at reviews – whatever you need to do.
Never allow the same company that conducts an inspection to repair the damage, or to refer you to someone who can repair the damage. This creates a conflict of interest.
The more estimates you have – and the more detailed those estimates are – the easier it will be for the insurance company and you to settle the claim.
#5 Sign up for notifications
You'll want to know as soon as your claim is processed – or if the insurance company needs more information to process your claim.
That's why you should sign up for notifications – that includes text alerts and emails. You should also take the time to configure your email so messages from your insurance company are flagged as important.
#6 Keep a claims diary
This is similar to point #2, but instead of documenting damage, you're documenting interactions you have with the insurance company, contractors, and other stakeholders. 
Keep the date at the top of every page, then log who you spoke to, their position, their phone number, and a brief summary of the interaction you had. That way, you'll always know exactly who you've dealt with, and you'll be able to refer to those interactions if there's any miscommunication.
If you have any questions at all about the claiming procedure, how to contact your insurer, or what your policy covers, give us a call. We're a home insurance company in Winnipeg – a brokerage, to be specific – and we can help you with any concerns you may have. 
When a storm hits, we can help. We have a claims line that you can call – we'll deal with the insurance company for you. We even have an After Hours claims line – you'll be able to speak with one of the owners of our brokerage, who will help you file the claim as soon as possible. Storms don't work on a 9-5 schedule – so we don't either.