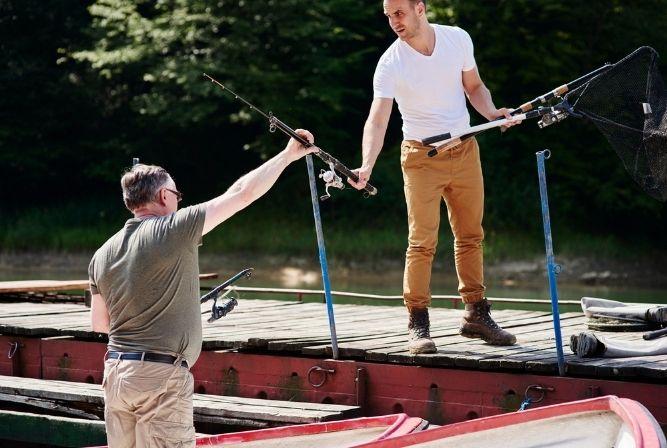 Boating season is here! Getting out on the water with friends and family is one of the nicest parts of the gorgeous summers here in Manitoba. And with so many different lakes to enjoy, most of us are itching to fish, tube, or just enjoy a relaxing cruise.
Before you hop into your boat, it's important to do a little maintenance. We're going to go over three main ways you can get your boat ready: paperwork, accessories, and boat maintenance.
Let's get started.
Filing the paperwork
There's a bit of paperwork to be done before you take your boat out for the season. Chances are you already have your Pleasure Craft Operator Card (PCOC) or an equivalent certificate. If you do, you don't need to renew it, but remember that everyone who operates a power-driven boat needs a PCOC. 
That means you may have friends or family members who you know intend to use the boat, but who may not have PCOCs. Encourage them to complete the test and get the card.
You'll also want to check your boat insurance – it's a good idea to review your policy every year before you hit the lake. We offer boat insurance in Winnipeg, so give us a call if you want to reassess your policy or purchase a new one. 
Those of you who plan on fishing will also want to buy a fishing licence.
Check your accessories
Make checking your boating accessories for functionality a part of your yearly boat preparation routine. Devices you should test include:
PFDs 

Fire extinguishers

Communication devices (radios, etc.)

Locator beacons

Whistles

First aid kits (to ensure there's no expired medication or depleted stock)
Take this time to make sure you're stocked up on other vital equipment, like flares. Consider purchasing anchors, paddles, and other emergency items if you don't have them already!
Inspect the boat
Here's a quick checklist to help you inspect your boat:
Examine the hull and bilge for cracks, serious dents, or other damage

Check for electrical issues, including corrosion and batteries that aren't properly secured

Verify that your lights are operating properly

Open the compartment that houses the engine, checking for excess water

Check the fuel tank for leaks and fill the tank with fuel

Change the oil if necessary
This is, by no means, a comprehensive list of all the things you should inspect on your boat. Go around the entire exterior and interior to check for any kind of damage. You should also run the boat near the shore to ensure everything is working properly before taking it further out.
We hope these tips have given you some insight into how you can prepare your boat for the season. We also hope you have a lot of fun out on the water this year – it promises to be a great season for boating!