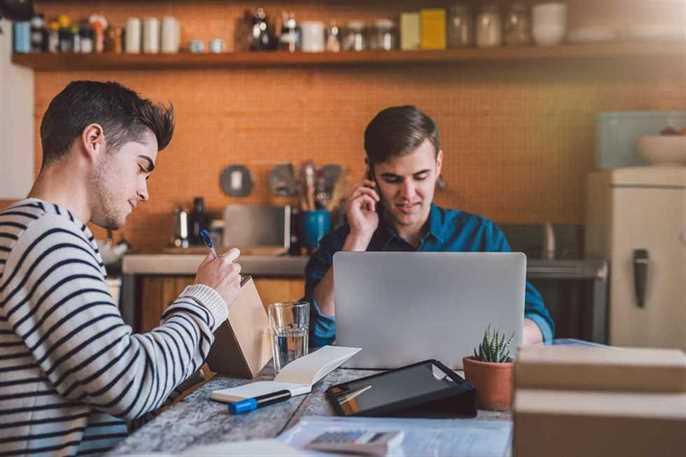 Starting a business can be incredibly empowering – if you've done so, we applaud you. What we want to talk about today is a bit complex; we'll cover the basics, but at the end of this post, you might find yourself wanting to call your insurance broker.
That's a good thing – you can always call for information without obligation. The question on our minds is this: do you need to adjust your home insurance so that it covers your business?
There's no one-size-fits-all answer – some home businesses are adequately covered by home insurance policies, and some are not. It all depends on the coverage and the business. To that end, we're going to bring up a few questions that can help you determine whether or not you have enough coverage:
What equipment do you use for your business?
If you run your entire business from your home computer, you might not need to extend your coverage – most home insurance policies will cover you for a small number of electronics and other appliances. Of course, it's always best to check your policy to make sure.
On the flip side, if you have a complicated office suite with a 3D printer, multiple computers, and other devices, you're probably going to want to increase your coverage. Sometimes it's best to do this by getting business coverage; other times, you can simply get an extension to cover for the extra office equipment. Tradespeople with specialized tools will want insurance for those tools.
What do you produce?
Some home businesses are professional – in the age of digital media, it's easy to offer services to people who don't even live in the same city as you. Let's say you're an accountant who meets with people virtually – you'll absolutely need business insurance. Specifically, you'll want errors & omissions (E&O) insurance. 
If you're producing physical items that you sell, you'll want business liability insurance in case faulty items cause damage to people or property. 
What are you liable for?
The answer may surprise you. Let's say you have a client coming to your home for a business meeting, and that client slips and falls on your steps. You could be considered liable for their injuries – and home insurance may not cover that type of liability because they were visiting for a business meeting. 
There are more obvious forms of liability, like if a client is injured during an appointment at a salon or tattoo parlour, or if a tradesperson ends up causing damages at a person's home.  In all of these cases, you'll need business (commercial) liability insurance.
Talk to your broker
The best way to understand whether or not you need special coverage for your home business is to talk to your insurance broker. They'll be able to review your current policy and the risks imposed by your business, and tell you from there whether or not you need extra coverage.
If you start a home business, talk to your broker right away – starting a home business is considered a substantial change to what your regular policy is covering, so your insurers need to know about it. 
Looking for a home insurance broker in Winnipeg? Get in touch with us – we'd love to help you ensure you have the proper coverage for your home business.