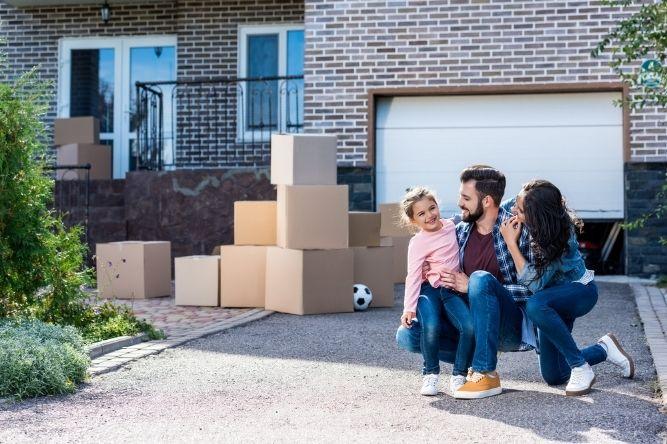 Buying your first house is as exciting as it is daunting. If you're a first-time home buyer, then you probably have a lot of questions about the process. And you're not alone.
You may be familiar with the First Time Home Buyer's Incentive. It's a shared-equity mortgage offered by the Government of Canada, which lends buyers 5% toward the purchase (or up to 10% for newly constructed homes). This helps new homeowners afford the costs associated with a mortgage.
But once you've settled on a home, don't forget about another important step: insuring it. Buying a home is no small expense—protect your investment with home insurance. Here's everything that first time home buyers need to know:
What's the Difference between Mortgage Insurance and Home Insurance?
Even though these insurance policies sound similar, they offer entirely different things. Since mortgage insurance and home insurance are often confused, we wanted to start by clearing up what they mean.
Mortgage insurance protects the mortgage lender. If you are unable to make payments and default on the loan, this insurance will cover the remaining balance. 
You're required to pay for mortgage insurance whenever your down payment covers less than 20% of the total purchase amount. So, first-time homebuyers who only put 5% down on a home will be required to purchase mortgage insurance. The cost is added to your monthly mortgage payments. 
On the other hand, home insurance protects your property and personal belongings. Depending on the coverage you choose, it covers damage that results from:
Liability (injuries to those who visit your property)
If you're looking for coverage for additional perils, talk to a home insurance broker about comprehensive home insurance.
Why You Need Home Insurance
If you're planning to buy a home, home insurance isn't required by law, but most mortgage lenders will insist on it. To receive the keys for your new home, you'll need to purchase a home insurance policy first.
The cost of owning a home is expensive enough. Now imagine what it would cost to completely replace it! What would happen if there were a fire in your home? You'd need to replace your essential belongings and repair the damage.  Once you add up the costs of these expenses, there's no doubt that home insurance is a necessary investment. 
Lower the Cost of Your Home Insurance
Did you know there are ways to make home insurance more affordable? If your home is seen as lower-risk, the cost of your insurance will lower accordingly. 
One way to lower your insurance premiums is to install a security alarm system. Cameras, motion sensors, and locking systems all discourage thieves from burglarizing your home. 
Next, upgrade any outdated electrical or plumbing systems. For example, replacing knob and tube wiring will reduce the risk of a fire hazard in your home. 
Finally, work with an insurance broker. With a broker, you can compare rates offered by different insurance providers to find the best deal for your home.
Looking for Home Insurance in Winnipeg?
Buying a house is an enormous financial commitment, especially for first-time home buyers. If you're trying to minimize your expenses, you might be tempted to cut home insurance out of the budget. 
At Reider Insurance in Winnipeg, we'll help you find affordable insurance policies that will allow you to breathe a sigh of relief. Ready to insure your first home? Contact us today to receive an immediate quote.