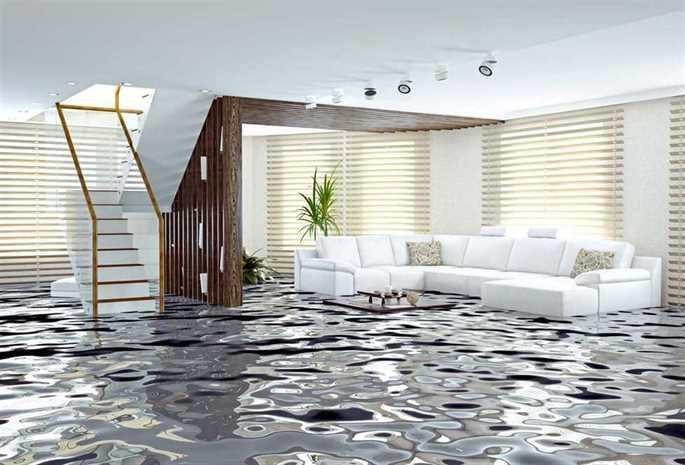 Basement flooding in the springtime is a pretty common occurrence in Winnipeg. Fortunately, since the floodway got expanded, Winnipeg is at far lower risk of massive, city-wide flooding, but that doesn't mean your basement still won't get soaked.
Why? Well, all that snow in your yard has to go somewhere when it melts, and if you're not properly prepared, that somewhere may very well be your basement. There's good news, however – there are a lot of things you can do to prevent basement flooding this spring:
Install a sump pump and backwater valve
Sump pumps are designed to stop basement flooding, while backwater valves are designed to stop sewer backups. They work best in tandem. In Winnipeg, homes built after 1979 are required by law to have backwater valves installed, while homes built since 1990 are required to have a sump pit and sump pump. 
If you don't have these protective devices installed, we highly recommend getting them – there's a reason new houses are required by law to have them; they provide a great deal of protection against basement flooding.
Get snow away from your foundation
When snow starts to melt near the foundation of your home, especially near things like basement windows, it's a recipe for water damage. You can decrease this risk by shovelling the snow near your foundation toward the middle of your yard. This gives the snow more opportunity to drain onto your lawn, instead of into your home!
Check your home for damage in the fall
This tip won't help you for this season – unless you're checking this in summer or fall – in which case – greetings from the past. You should still keep it in mind, though. When there are cracks in your foundation, it's easier for water to slip through and flood your home. Doing a routine home inspection each fall can help mitigate your risks.
Clear your eavestroughs
You should clear your eavestroughs of leaves before the first snow, and regularly clean them out during the winter. Doing so alleviates any potential blockages – that way, in the spring melt, water will travel through the eavestroughs unobstructed. That means it won't spill toward your foundation.
Review your home insurance
Even if you take all of the steps we've laid out here, spring flooding can still happen – and that's when you can protect your home and property with insurance. 
It's important to remember that no two insurance plans are exactly the same. Most home insurance in Winnipeg plans will cover for damage to property caused by basement flooding, but it's important to review your policy to ensure that you do have coverage. It's a good idea to take a look at your policy once a year – this enables you to go over any changes to your life circumstances that might have affected your policy. We recommend doing this in the fall, before the winter snow and spring melt.
Have any questions about basement flooding and your policy? Get in touch with us, anytime!