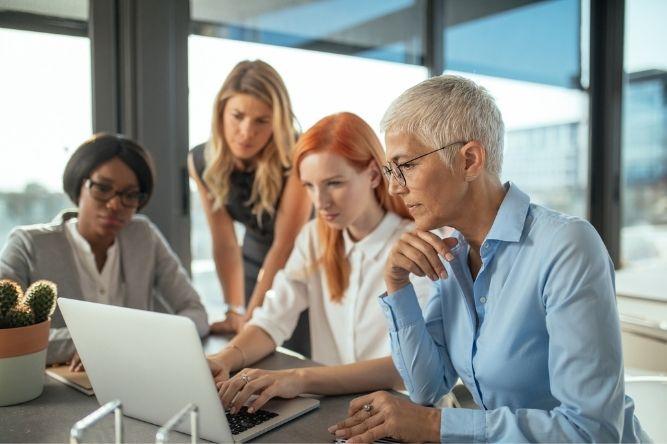 Your business is your biggest investment – but it's more than just an investment. It's your livelihood and the livelihood of your employees. It's a dream come to life. It may provide an essential service, or serve an underserved niche. Whether your business is big or small, it's yours – and you want to protect it.
Insurers understand this, and they've created a number of different types of business insurance to protect you. There are, in fact, so many different types of business insurance that it would be impossible to list them all here. 
Our goal, then, is to list some of the most common types of business insurance, and explore why they're useful to business owners. Let's get started.
Commercial General Liability (CGL) insurance
CGL is one of the two most common types of business insurance. It's liability insurance, which means it provides financial coverage in circumstances where your business causes bodily harm or property damage to a third party due to negligence or unexpected accidents.
This type of insurance doesn't cover everything, but it should give you protection for injuries that occur to third parties (not employees) at your place of business, as well as product liability, and some level of personal/advertising injury liability (protection against libel, slander, etc.).
Talk to your insurance broker to see what types of coverage different CGL policies offer – and what coverage limits are offered on the policy.
Commercial property insurance
Commercial property insurance, along with CGL, is seen as an essential type of business insurance. This type of insurance covers your physical assets, including buildings, equipment, electronics, furniture, office supplies, and much more. 
These assets may be protected against several different risks, from fires to water damage. The types of risk that are covered can vary from policy to policy, so it's important to compare between different insurers and find the coverage that's right for you. 
Business interruption insurance
While property insurance covers your physical assets, it does not cover loss of revenue or profits when your property is destroyed. It takes time for a business to require these assets and start back up again – and during this time, salaries and other expenses still need to be paid.
Business interruption insurance can cover you in a number of ways. Limited (or earnings) coverage pays out to cover lost income until your business begins operating again. Extended (or profits) coverage pays out until your business has returned to the level of profitability it had before the business was interrupted.
As always, there are maximum periods and amounts business interruption policies can payout. Talk to your broker to determine the best level of coverage for your business.
Professional liability insurance
Professional liability insurance has many different names – it can be called errors and omissions (E&O) insurance for accountants and insurance brokers (as well as many other professions), while it's often called malpractice insurance for medical professionals like doctors and dentists.
For professionals, malpractice insurance is essential. Everyone makes mistakes, but when you're a professional, these mistakes can cost your clients huge sums of money – not to mention causing physical and emotional harm.
The coverages provided by professional liability policies vary substantially depending on your profession – as you can imagine, the policies covering surgeons and the policies covering lawyers look very different.
Your broker can help you find the best type of coverage for your needs. It's a good idea to speak with members of your professional association, too – they can help guide you toward the right levels and types of coverage.
Insurance for (almost) every business risk
The coverages we just listed are more or less essential (though while not everyone needs professional liability coverage, every professional should get it). 
There are, however, a slew of other coverages that many businesses could benefit from. They include:
Data breach (cybercrime) insurance

Commercial auto insurance

Equipment breakdown insurance

Directors' and Officers' liability coverage

Home business insurance
No two businesses are exactly alike – as such, no two businesses need exactly the same types of insurance. Call today to learn more about the types of coverage that are available for your business – we'll find the perfect combination of policies for your needs.