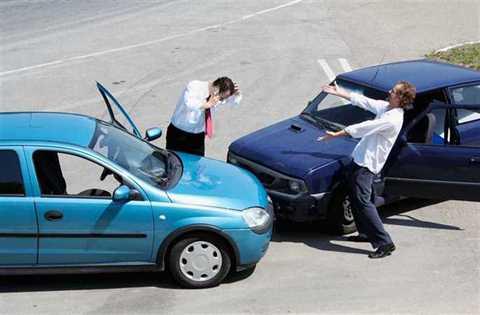 Letting someone else drive your vehicle can be a great act of courtesy. In times like this, when helping your neighbours is of the utmost importance, it can be tempting to give others the keys in order to help them run errands. You can do this, but you'd best be very sure of the moral character of the person you're lending your vehicle to.
Your Autopac plan covers you for all kinds of different things; the primary coverage we'll be considering today is third-party liability insurance and basic All Perils coverage. Both of these apply if you're driving your vehicle and if you've given someone else permission to drive your vehicle. In other words, even if there's another driver using your vehicle, you and they are covered if your vehicle is damaged or if there are damage or injury claims against you.
That is, you're covered most of the time.
Lending your vehicle is risky because you can't control the behaviours of others. Should someone who is driving your vehicle do so while inebriated, you might have to foot the bill in the case of an accident. The same is true if they engage in other risky behaviours like racing or trying to escape the police.
"Okay", you might say, "I'm not too worried about any behaviour like that".
That's good. There are other factors that can leave you out in the cold, though! Be especially wary of lending your vehicle to people in the Graduated Driver Licensing program. New drivers in this program have strict rules governing their behaviour, and breaking those rules effectively suspends their license. In other words, if they're driving having broken the rules governing their license, they're not authorized to drive, and if they have an accident you won't be covered.
In a similar vein, if the person who is driving your vehicle has a suspended license, no license, or isn't authorized to drive, your insurance won't cover you. You want to be very certain the person driving your vehicle is allowed to do so, because if they're not, you could end up having to pay a very hefty bill.
We understand the desire to help other people out; sometimes, you might feel the best way you can do that is to lend them your vehicle. We'd advise you to be very careful about doing so unless you're incredibly certain they'll follow rules and regulations to a tee. Should you have any doubts, try alternatives – drive them yourself, if you can!
Our goal is to help you understand Autopac in Winnipeg in order to keep you and your family protected. The rules and regulations can seem complex, so if you have any questions, don't hesitate to get in touch with us. There are also a number of ways you might be able to save on Autopac, even though it's public insurance. Talk to us to make sure you have the best insurance plan for your vehicle.