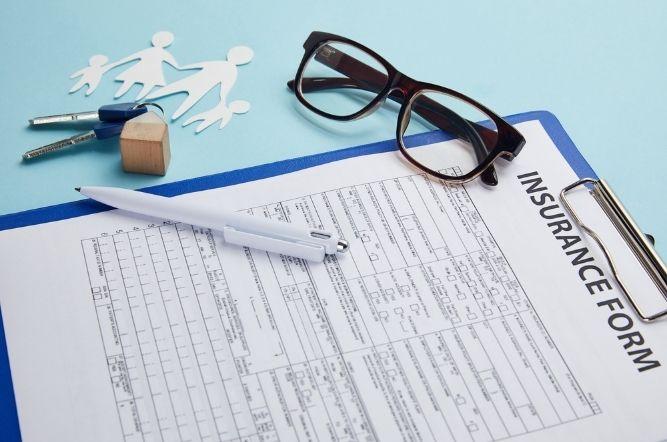 A two-fold question today, and one that we hear a lot. You're renting a place – you don't have to worry about losing hundreds of thousands of dollars if it burns to the ground. 
That may make insurance seem like a questionable purchase. What does tenant's insurance actually cover you for, if not your home? Is it worth buying? Is it mandatory?
We will answer all of these questions and more, dear reader. To start, let's take a look at what tenant's insurance is – and more specifically, what it covers.
What does tenant's insurance cover?
Most people don't realize exactly how much a good insurance policy can cover them for. Tenant's insurance should cover you for at least three things:
Content coverage

Liability

Additional living expenses
What is content coverage?
This coverage basically protects your personal property. That includes everything from your bed to valuables like art pieces, jewellery, and collectibles. With any insurance coverage, personal property is limited on certain valuables, so if you have a Picasso sitting in your living room, you'll want to get additional coverage for it.
Content coverage limits can vary significantly – talk to your insurance provider to assess how much coverage you'll need.
How about liability coverage?
Imagine this – your window AC unit isn't properly mounted, and it falls on someone's car – or worse yet, on their foot! They might feel pretty litigious, and decide to sue you for damages.
Your tenant's insurance will come with liability coverage to help with exactly that sort of scenario. It should also cover you outside the home, with what's known as personal liability coverage. That doesn't replace your automobile's liability coverage, but it could help if, say, you're golfing, you mess up your shot, and it ends up seriously injuring someone.
Additional living expenses? Does that mean my insurer will upgrade my internet for free?
Not quite. Additional living expenses will cover you for the costs incurred if you're forced to leave your home as a result of a covered peril – like fire. In other words, your insurer will put you up in a hotel, pay for your food, and cover other atypical expenses.
How do tenant's insurance policies differ from one another?
No two insurance policies are the same, and we highly recommend using a broker to review your options. Different policies may cover you for different hazards – your best bet is an "All risks" policy, which will cover you for most hazards, including theft, fire, smoke, vandalism, and many others.
You'll also get different levels of coverage for each of the categories we've discussed. Different insurers will offer different levels of coverage at different prices. They may also offer different prices for additional coverages – like the boosted coverage for valuables we've already discussed.
Do I need tenant's insurance?
In the strictest sense, no. You need to breathe. You need to drink water. And if you're buying a house, home insurance is often a prerequisite for financing – so you need it, in a sense.
You don't need tenant's insurance in the same way – but we highly, highly recommend it. Tenant's insurance is not expensive. And the price of a lawsuit? Well, you could pay into your tenant's insurance for a thousand years and probably never even get close to the amount of coverage offered by the liability portion of your policy.
And trust us – if you add up all of your valuables, you'll probably find you have tens of thousands of dollars worth of possessions. All of your clothes, your TV, your bed, your food, books, tools, computers, phones – the list goes on and on. 
If you're interested in Winnipeg tenant insurance, we can help you find a great deal. We're brokers, which means we have a responsibility to find you the policy that best suits your needs – and your budget. We take that responsibility seriously – give us a call, and we'll find you a great policy.