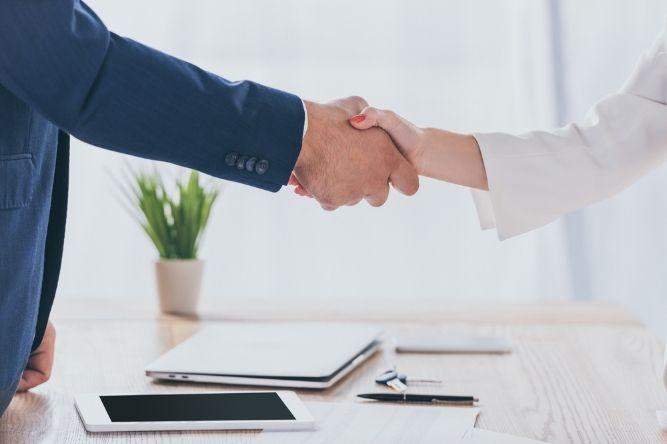 There are a lot of different insurance companies out there, and each of them offers different policies. As a consumer, it can be daunting to shop around at each different insurance company. And insurance isn't the easiest thing to understand to begin with – there are a lot of legal and financial complexities to any policy.
That's where insurance brokers come in. They act as an intermediary between insurance companies and people who want to buy insurance. Insurance brokers have a fiduciary duty to both insurers and the people getting insurance. That means insurance brokers have to act in the best interests of both insurers and the people purchasing insurance.
That's a serious responsibility, and you should find an insurance broker who takes that responsibility very seriously. Here's what to look for in an insurance broker:
Find a Broker Who Is Transparent
The role of the fiduciary is one of trust. You're trusting your broker to find you the best insurance policy for your needs. It's a policy that may care for some of your most valuable assets, like your home.
A relationship of trust is one of openness. You shouldn't be afraid to ask your broker questions, and they shouldn't be afraid to answer those questions. Of course, your relationship with a broker is like any relationship: it's important to be polite, willing to listen, and engage in constructive dialogue. These are qualities your broker should have, too.
How insurance brokers are paid
In Canada, insurance brokers are paid commissions by insurers – some are paid a salary and commission. There are a few things that are important for consumers to know about this arrangement:
You are not charged extra fees as a result of the commission. Policies obtained through a broker or directly from an insurer cost the same amount if the policies are identical.

A good insurance broker sells the policy that's right for you, not the one that nets them the most commission. Selling the wrong policy to get a higher commission is a breach of fiduciary duties, which carries serious ramifications.

Most insurers don't just compensate brokers based on the type of policy – they compensate based on overall performance.
You have the right to ask your broker how much commission they receive from the different policies they are offering you. They, in turn, have the right to refuse to disclose how much commission they'll receive.
Most insurers will tell you how much commission they make off a policy if you ask, but as in many things, it's all in the asking. Be polite, and explain that you're wondering because you want to find an insurer you can trust. 
A Good Broker Will Answer Your Questions
Insurance is complicated. A good broker breaks it down and makes it simple to understand. You should feel free to ask your broker any questions about the policies they're offering to you, as well as any questions about insurance in general. If you're asking these questions through email, your broker should answer you promptly – a reply within 24 hours on business days is best.
They'll Ask Questions, Too
To understand which policy will best suit your needs, your broker will ask you a number of questions. What do you want the policy to protect you against? Are you willing to pay extra for more protection? What's your risk tolerance? 
They'll also ask you questions about the property you want to insure. Most insurance policies don't just cover one thing – home insurance policies, for example, can cover liability, personal property, and more. 
You Should Be Presented with a Number of Policies
The point of a brokerage is to have a trusted third party to help you compare insurance policies and find the right coverage for your needs. Your broker should present you with several different coverage options. Beyond that, they should be able to explain the rationale behind each policy they recommend, and the advantages and disadvantages of each. 
No two policies are exactly alike – it's your broker's job to find the one that's right for you.
The Guidelines for Finding a Good Business All Apply Here
Look at reviews. Ask how long the brokerage has been in business for. Check their score on BBB and other trusted websites. Make sure they're in good standing with the appropriate association – here in Manitoba, for example, brokers need to be licenced with IBAM. 
In other words, do your due diligence – it will be well worth the effort.
Looking for an Insurance Broker in Winnipeg?
Contact us today. We're Reider Insurance, a brokerage serving Winnipeg and the surrounding area. We'd be happy to find you the insurance policy that best suits your needs.