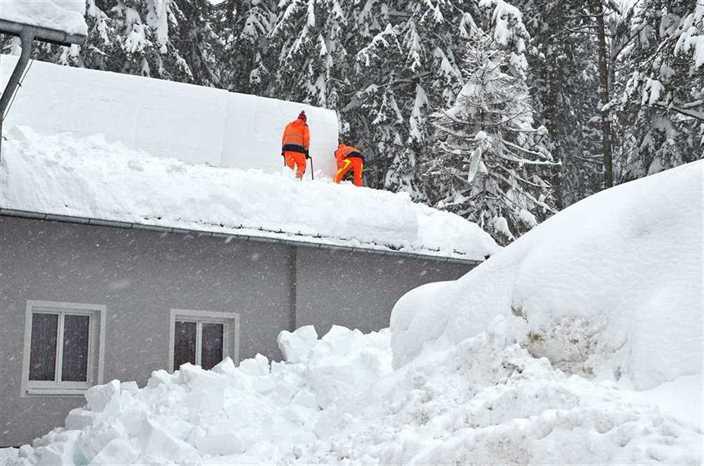 I'm writing this post after an out-of-season winter storm in October, which I'm sure you all remember not so fondly. Fallen trees everywhere, downed power lines, a general mess on all the streets and cars stranded everywhere. Given the general chaos, a lot of people joked to me about all the claims that were going to go through to Autopac. That's one of the things that inspired me to write this article about winter insurance myths.
Myth 1: If You Don't Drive In The Winter, You Don't Need Insurance
Now here's a myth that should be easily dispelled by all the trees that fell on garages and cars. You don't need to be driving for something to damage your car and freak snowstorms are one of the biggest examples of this. MPI offers Lay-Up coverage for vehicles that aren't being driven in the wintertime – a great option for snowbirds or for people with pristine vehicles they don't want to drive in the land of the ice and snow. This option covers you against fire, windstorm, hail, vandalism and theft, too – a nice combo, though we can't imagine many people trudging through a blizzard to steal your car.  The problem is that the Autopac Lay-Up policy does not provide coverage for Collision or Upset, which would include a tree falling on a vehicle and/or a tree falling on a shed that collapses onto a vehicle.  The good news is that Reider Insurance provides an optional policy through Saskatchewan Mutual Insurance (SMI), that will be able to cover the vehicle year-round including when in storage.
Myth 2: Winter Tires Don't Affect My Insurance
This myth is a bit tricky to unpack so let's jump into it. It's true that winter tires don't directly affect your insurance premiums; accidents do, however, and winter tires reduce the chances of you having an accident. In this way, winter tires can reduce your premiums by keeping you accident-free. More importantly, they can help keep you and your family safe. Winter tires are, in fact, so crucial to reducing accident rates that MPI offers low-interest loans for winter tires.
Myth 3: A Vacant home invalidates your home/tenant/condo insurance
Well, as with most insurance issues, it is complicated.  The first important thing to know is that YES if your home is Vacant, and you have not advised your insurance company, they can void your policy – leaving you with no insurance. If you leave your house while on vacation, the good news is that this is not considered vacant, it is considered unoccupied, however most home/tenant/condo insurance policies will require that if you go away on holidays and it's during the winter (heating season), you must arrange to have the home inspected daily.  Some insurance companies will agree to waive this requirement for example if you have a monitored alarm system that is hooked up to a low-temperature sensor – that would go off if the temperature in the house goes below a set amount.  You should always check and get something in writing from your insurance broker prior to going on holiday, as the stipulations of this coverage vary between each insurance company and can change from time to time.
Before the next snowstorm hits, talk to one of our brokers; we'll help you better understand your auto, home, tenant, condo policy and find the right policy features for your unique situation.